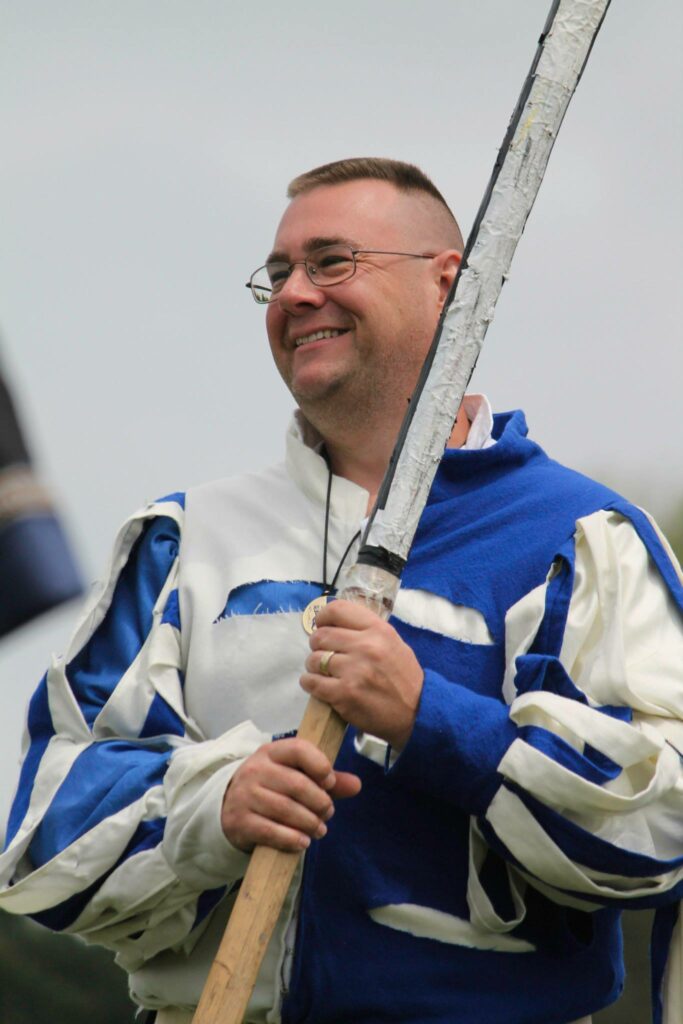 Unto the mighty Blue Tyger army of the East Kingdom do I, Count Wilhelm von Ostenbruke send greetings.
This website, and all of the information it contains, is dedicated to the East Kingdom Heavy fighting community and will be the central repository for both SCA and EK specific rules and guidelines. All changes to the rules governing the heavy fighting will be posted here and unless otherwise stated by myself, the EK Earl Marshal Sir Olaf, their Royal Majesties or Royal Highnesses, if it's posted on this site its official.
When to reach out to myself or the Deputy Heavy Marshal:
If you discover an obvious mistake, typo, contradiction or suspect something isn't correct in one of the documents
If you have a suggestion for a change or addition to the rules
When to reach out to your regional deputy marshal, listed below:
If you heard something somewhere from someone and would like some clarification
If someone was hurt while fighting
If someone was not behaving honorably or blatantly ignoring or breaking the rules
When to reach out to the Deputy Marshal of Experimental Weapons:
If you have a weapon or armor you would like to develop and test that is not covered in any of the rules
If you would like to remind her that Germania is the only land Rome could not conquer
Lastly, this site is going to be under construction for the next few months while I update the information and work on adding some useful features so some things may change since the last time you were here. If you have questions about anything on this page over the course of the next few months, please reach out.
We are the Tygers of the East and we fight with Honor, Chivalry and a ferocity unmatched by any foe!
In service always,
Wilhelm
Kingdom Marshal for Armored Combat
of the mighty East Kingdom
---

Kingdom Armored Combat Officers
Marshal of Armored Combat: Count Sir Wilhelm von Ostenbruke
Deputy Marshal of Armored Combat: Sir Ketilfastr Thorkilson
Tir Mara Crown Principality West Deputy Marshal of Armored Combat: Sir Reinhart Basarab Draculesti
Tir Mara Crown Principality East Deputy Marshal of Armored Combat: Thorin Ulfsson
Northern Region Deputy Marshal of Armored Combat: Sir Matthew D'Arden
Central Region Deputy Marshal of Armored Combat: Master Tiernan MacAlpine
Southern Region Deputy Marshal of Armored Combat: Viscount Syr Culann mac Cianain
Deputy Marshal of Armored Combat for Experimental Weapons: Master Aciterix Caldius Julius Cittinius
Office of the Armored Combat Marshal Webminister: Count Sir Wilhelm von Ostenbruke